Making an effort to incite people into becoming a funding collective. This particular funding collective is referred to as "BlackTax" and it's purpose is to serve as an entity that funds the way for black people to learn how to become autonomous people.
The initial steps include placing assets and services in black communities across the country where community members can access them for free. The strategy for the initial steps is based on establishing experiences that will help stimulate reasons for people's decision to sustain BlackTax. Every benefit in services and assets that we are able to place in communities around the world is an act that meets our needs in exposing our presence as an aiding power and force for love.
Once the population of the funding collective exist within the millions (after millions have been reached due to being exposed to free assets and services) we then move on to purchase towns, counties and build cities where we learn how to sustain them without the use of money and without the use of barter.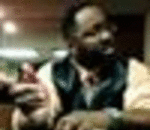 Posted By: Zee Malachi
Thursday, September 20th 2018 at 2:08PM
You can also
click here to view all posts by this author...