Some of the world's greatest feats were accomplished by people not smart enough to know they were impossible. – Doug Larson, journalist.
Think about some of the things people have accomplished that previously seemed impossible: examples include the Wright Brothers' first flight, space exploration, face transplantation, and the eradication of polio in India.
We can achieve greatness by setting extremely ambitious goals – these can push people to new heights and inspire them to do amazing things.
However, if we set goals like this carelessly in the workplace, they can backfire and lead to loss of credibility, disengagement, stress, and burnout.
Goals like this are often known as "stretch goals." In this article, we'll look at how you can use them effectively with your team.
What are Stretch Goals?
Sim Sitkin and his colleagues defined stretch goals as: "An organizational goal with an objective probability of attainment that may be unknown but is seemingly impossible given current capabilities."
Stretch goals are ambitious goals that challenge current assumptions and processes, and inspire teams to re-imagine what they previously thought possible. They differ from regular goals because of this level of difficulty; stretch goals seem impossible at the outset, while regular ones are perceived as challenging but achievable.
Advantages and Disadvantages
There are many advantages of using stretch goals in your organization.
They encourage creative thinking and exploratory learning, so they help people uncover new ways to improve processes, and develop products and services. This is particularly useful where teams are coasting or are "stuck in a rut."
Stretch goals can also benefit people personally. When they achieve stretch goals, they become more self-confident and more engaged, and they grow as individuals. Stretch goals force people to re-evaluate what they're capable of, which can lead to a truly transformative experience.
However, there are also some major problems that can come with stretch goals:
Goals that are truly impossible to reach can be terribly demotivating. Team members can feel overwhelmed and dispirited if they have to achieve a goal that they know in their hearts they'll never reach.
Top-performing teams that are already working to meet ambitious goals can experience high levels of stress, burnout and absenteeism if they're set stretch goals.
Another disadvantage is that stretch goals can sometimes lead to unethical behavior. People might feel under pressure to do whatever it takes to achieve the goal, even when their actions go against the organization's values or mission.
Team members might also feel pressured to take excessive risks to meet the goal. In jobs where mistakes can cause significant damage, this can jeopardize the well-being of people and organizations.
Types of Stretch Goals
There are two types of stretch goals: "vertical" and "horizontal."
Vertical stretch goals align with current activities, organizational goals or business processes. They take these existing activities to new heights. For example, setting a goal of achieving 100 percent customer satisfaction in a month, rather than 75 percent, would be a vertical stretch goal because it builds on current activities.
A horizontal stretch goal inspires people to take on different responsibilities, develop new processes or products, or expand the organization outward in some way. For example, challenging your team to develop a new product that appeals to an entirely new target market could be one of these, because it requires them to push out and not up.
Setting Stretch Goals With Your Team:
http://www.mindtools.com/pages/article/str...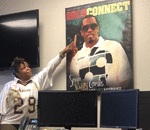 Posted By: Elynor Moss
Tuesday, July 22nd 2014 at 10:49AM
You can also
click here to view all posts by this author...